Resetting passwords
If you forgot your password or need to reset someone else's password, you can use Noko's password recovery feature. Noko actually can't send you your password (as it's encrypted), but you can create a new password.
The process is quick and easy, and works like this:
First, click the password recovery tab on the sign in page.
Fill in your email, or the email of the person you want to provide a new password for.
Click the Recover my password button.
You or the person you recover the password for will receive an email with a link to reset their password.
Provide a new password and log in!
What's a good password?
Glad you asked! It doesn't matter so much that you mix letters and numbers (though it doesn't hurt if you do). What matters is the number of letters in your password. Each extra letter helps! Here's a comic to explain this: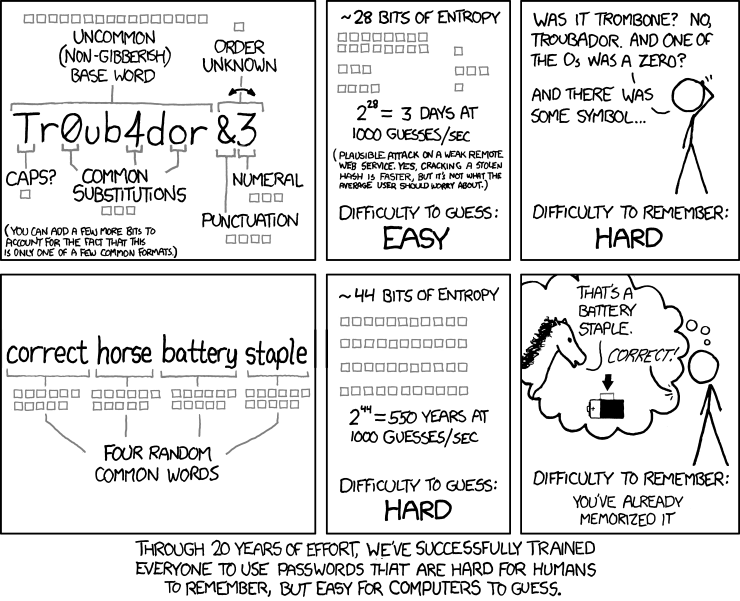 Source: xkcd